Krystal Ball is a Jamaica-based global citizen. Ball's unique name is indicative of both the insight into self and the interpretive reflection of her environment which is pervasive in her work.
The Jamaican artist began using painting and drawing as an outlet from a young age when chronic illness found her confined at home or in hospitals. The medium of expression and personal excavation evolved from a past-time to a passion as Ball began to hone her skills.
During her time at Moore College of Art and Design,she began to find that the themes that she was exploring led to distinctive tones and textures. Her work often incorporates rich and striking use of color, the human figure ,nature motifs and inspirations colliding with geometric shapes and patterns. These signature elements speak to her exploration of the black body in space, the redefinition of and resistance to, markers of identity and worth in the neo-colonial context.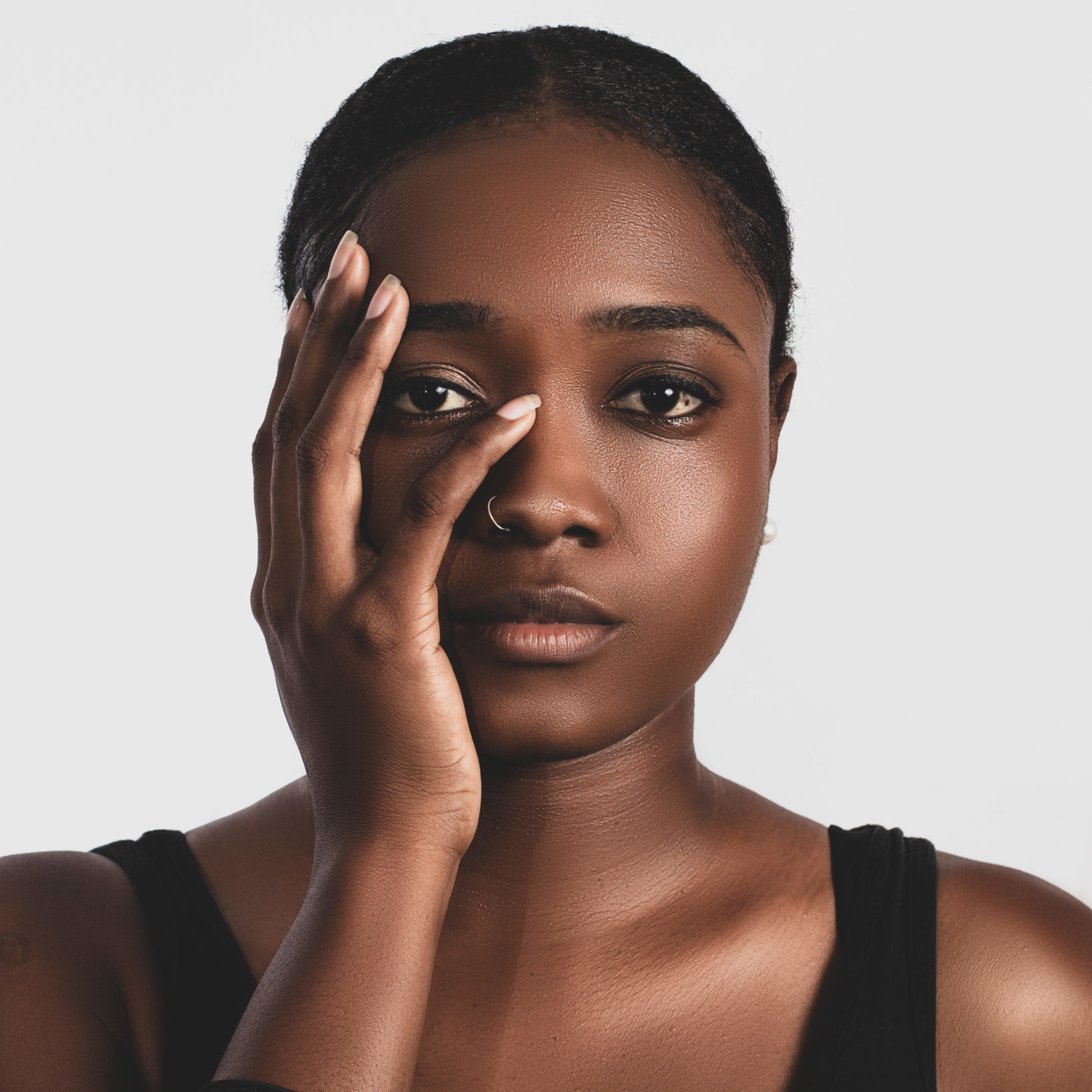 Ball draws from her own experiences as a cis-gender woman, person of color and artist navigating the highly dynamic and often challenging landscape of urban Jamaica. She evokes the shadows of reggae, dancehall, traditional folk and African cultures as well as images specific to her own experience, to weave stories that are familiar and thought-provoking. It is at once about her and us.
In addition to art, another major part of her life is travel. She enjoys not only volunteering overseas but also indulging herself in cultures from all over, from the Caribbean, to North and South America, and even East Europe/Asia. Her adventures from traveling has exposed her to rich and raw human experiences that forced her to appreciate her human existence and accept the life metamorphose which also comes out in her work.
Her work has found resonance both locally and throughout the Caribbean, as well as in internationally. She was recognized at Moore with the Visionary Women's Scholarship, as well as several merit-based scholarships during her time there. She was also distinguished at home as nominee for the National Youth Award for her work in the Arts.
Ball strives to use her art as a means of outreach to various groups in Jamaica, including children with special needs, people living with chronic illnesses as well as communities devastated by natural disasters in Dominica. She intends to demonstrate that they too can use this medium and channel their reality and to tell their own multi-layered stories.